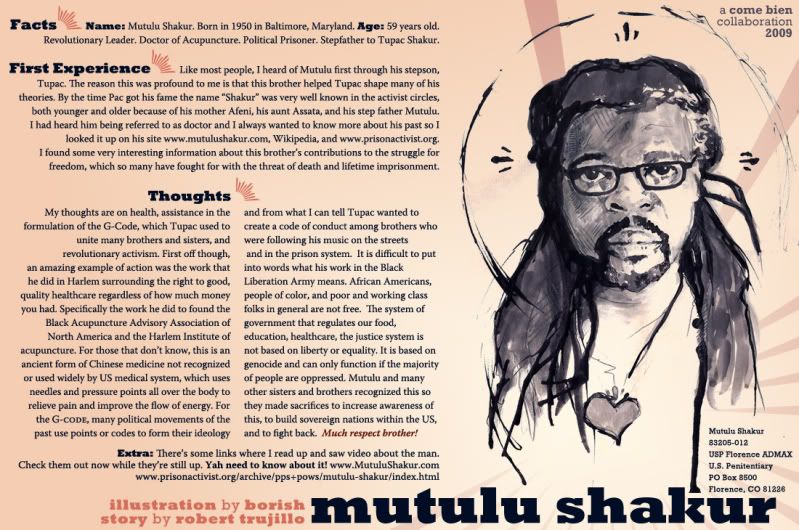 Peace yAWL, i had hella more pieces planned to come out this month about travel and healthy livin' but alas life is hella hard for hella people.And, if you think you have it rough, theres alot more who have it rougher.Thats not really the pt though. Trust Your Struggle, you will make it, and you will move past every road block. Youre Winning~
Peep this months new piece about Mutulu Shakur-caution-theres prob typos, some info that may be slightly off, if so please correct us and please do more research.The "Yah need to know about it" section is about introducing you-the artists, the readers, the parents, the youth, the activists, the beautiful people you are to these folks so u can check em out if they interest you.
Peep the super saucy layout design by JOY LIU if you would like to get at her-shes not on myspace anymo' but you can email her at art@joyliu.org, you can holler at Borish here, hes on our top friends as Mincho Vega or you can hit up his new blog: minchovega.blogspot.com
HOLLER!
-MR Robert Trujillo
TYS Collectivo, Come Bien Books
Bay to brooklyn